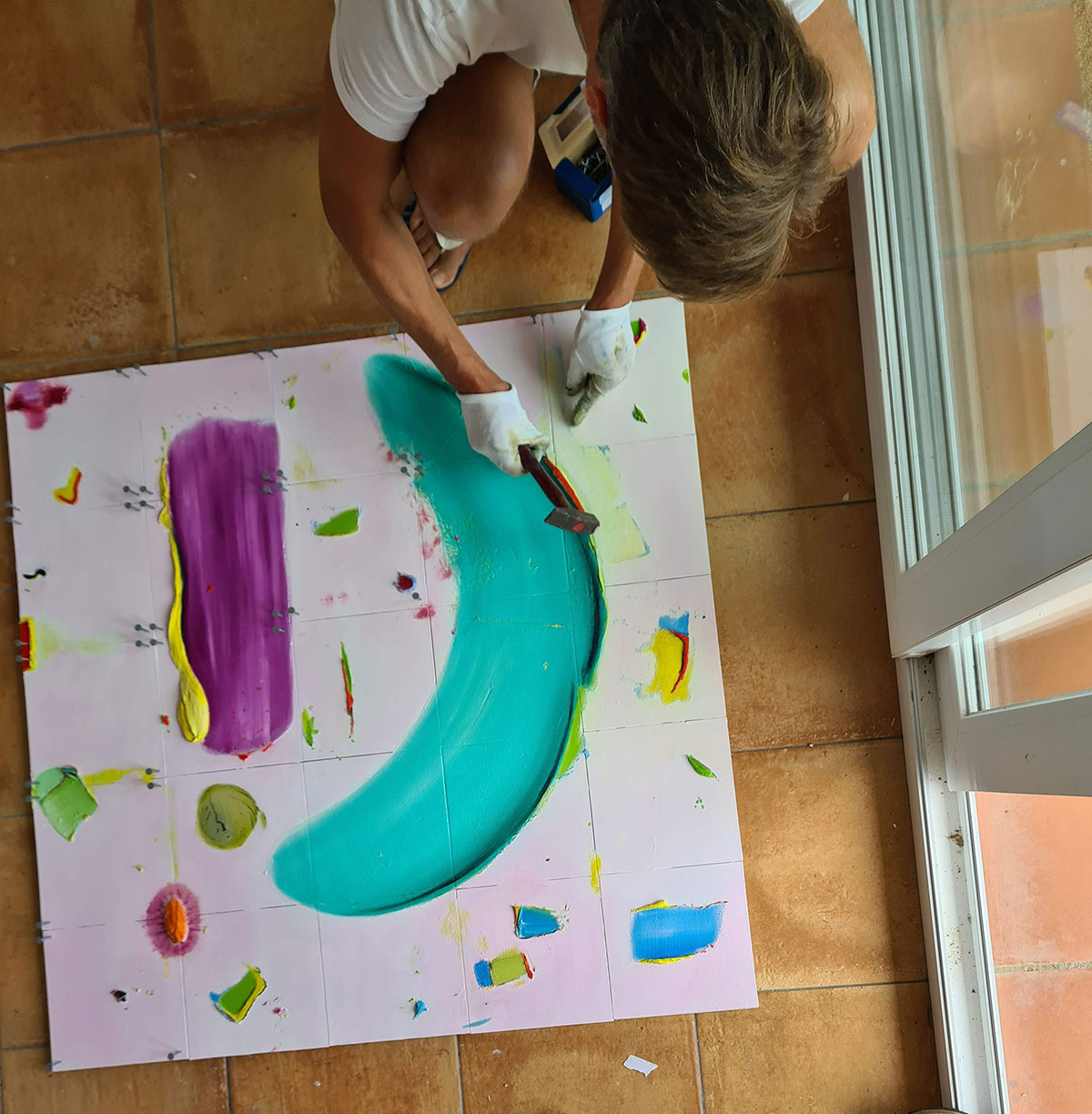 ...
About Roman Feron

Roman Feron develops his artistic work at the intersection of visual art, jazz music, social elements and the environment. Synaesthesia and place impact the final artwork. Behind the soberly balanced aesthetics of his works often lie complex technical processes and interrelationships. He has only become known under the pseudonym Roman Feron since the mid-2010s. The name behind the pseudonym has a personal background as well as a deeper meaning and presents the person he really is.

His experiences and inspiration have always been influenced by his many world travels and the experience of widely diverse cultures. Whether Africa, South America, Asia or not least Europe, where he also lives and works, have a decisive influence on his contemporary art. Compressed, all of this is reflected in his works.
From Roman Feron
I was down, I was up, then I disappeared for a long time – now I'm back! The new phase started in Catalonia, where I reached a new level and a new changed, thoughtful direction.

I am a freelance artist, designer, but also an artist of life. Life isn't always one-directional. We often have to swerve and take new paths to end up where we would have liked to arrive earlier. An artist should also not talk too much about himself, but create and convince through his works. At the same time, the interpretation must be left to others – I only give the direction of thrust. That also distinguishes me as a contemporary artist from an influencer.

My name is Roman Feron and I want your focus to be exclusively on my art and not my person. If you understand my images, then you understand my art and basically me.

By the way: This is my digital gallery and I have decided to send every single sold picture to every corner of the world for free, no matter where you are. I am the ambassador of my art.